About Dr. Vikash Kapoor:
---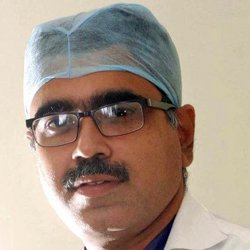 Dr. Kapoor is a Senior Consultant Orthopaedic Surgeon who has been serving the patients worldwide since the last 15 years. He is the Director of Medica Institute of Orthopaedic Sciences.

Acquiring advanced training on Musculoskeletal Disorders, he has been successfully treating the patients suffering from Joint Disease, Sports and Work injuries and those who are in need of Arthroscopy, Joint Replacement and Reconstruction Surgeries and more.
He has carved a niche for himself by performing the first Bilateral Knee Replacement Surgery in Bangladesh.

He was invited as Guest Joint Replacement Surgeon by Present Health Minister of Bangladesh to perform Joint Replacement Surgeries.
Fellowships and training-
Sports medicine Fellowship at Singapore General Hospital from Nov – 2000 till May 2001

Visiting fellow at various hospitals across Australia in 2005

Attended ISAKOS 2008 at Florence ,Italy

AO fellow at Davos ,Switzerland for Geriatric Fracture training December 2008

Attended Current Concepts of Joint Replacement at Orlando ,USA December 2009

Shoulder Arthroscopy Cadaveric Training at Arthrex Bioskills Lab in Munich May 2010

Attended Current Concepts of Joint replacement at Las Vegas, USA May 2012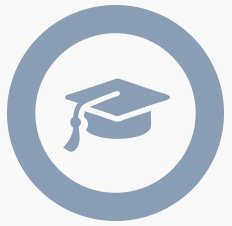 Academic Honors
Gold Medal of U.P.State Chapter Of Indian Orthopedic Association (1995)

Gold Medal of U.P.State Chapter Of Indian Orthopedic Association (1996)

Awarded U.P.Chapter Exchange Fellowship 1996

Represented the West Bengal Orthopedic Association in National Orthopedic Quiz, -97

Awarded Johnson & Johnson National Fellowship of Indian Orthopedic Association-98


Faculty Positions & Achievements -
Credited with first use of GMRS System for Proximal Tibia Replacement in country in 2005 for Recurrent G.C.T

Faculty Lecture at UP Chapter IOA meeting 2006 on Ankle Arthroscopy


Delivered several faculty lectures and talks on Joint Replacement Surgery at local and National meetings


Organised and conducted three workshops on Arthroscopy


Organising secretary of Indian Arthroscopy society 2006 meeting.


Invited for live Demo of Knee Replacement at Telco Hospital Jamshedpur 2006 Nov.


Invited at same Inst. For live demo of Acl Reconstruction Arthroscopically March 2007


Overseas guest at Total Knee Replacement for doing Live Demo Surgery at Nepal 2007


Invited as Overseas guest at Huddersfield Royal Hospital , UK 2007


Invited by FCCI Kolkata to speak on Trauma Management in 2007


Performed several Camps of Joint Replacement at Global Hospital Mount Abu


Invited for demonstrating Total Knee Replacement to Dhaka on several occasions


Faculty for shoulder arthroscopy at Varanasi 2008


Faculty for AO meetings since 2008


Faculty for Jharkand orthopedic association at 2008/2010 meetings


Invited by FCCI Ladies Forum to speak on Knee Pain in 2010


Invited as Overseas fellow for Joint Replacement at Regensberg ,Germany 2011
Performed First Bilateral Total Knee Replacement at Manipur in 2012
Conducted 6 live ACL Surgeries at TATA Main Hospital in Jamshedpur in 2013 as teaching faculty

Scientific Papers Presentations & Chapters Published:
A new method for prevention of abnormalities in Epiphyseal Plate Injuries"
Presented at Dehradun U.P.Chapter I.O.A.meeting /M.P. Chapter I.O.A. Meeting1996


"Prevention of Gross Abnormalities in Epiphyseal Plate Injuries"


Presented in IOA conference in A.A.Mehta Gold Medal Category 1996/
SAARC meeting of Orthopedic Surgeons, Katmandu 1998


"Anthropometry of Posterior Cruciate ligament in Asian Knees & Determination of Safe corridor for its reconstruction"
Presented in Annual Society Meeting of Singapore General Hospital 2001
Published in ASEAN Journal of Orthopaedics


"A Case of Simultaneous Bilateral ACL injury"
Published in ASEAN Journal of Orthopedics
Expertise Skills in -
Managing all the cases of orthopedic trauma. Trained with special emphasis on Arthroscopy and Arthroplasty of Knee, Ankle & Shoulder

Performing several (>5000) cases of Total Knee/Hip Arthroplasty
Performing maximum number of joint replacements in same sitting (bilateral Knee/Bilateral Hips/Hip and Knee together in same patient at same time)
Managing orthopedic deformities/bone tumors
Performing > 250 arthroscopic procedures /year, 100+ cruciate reconstructions and shoulder instabilities